Nylon Gold Water Proof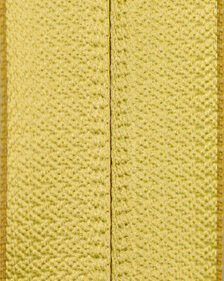 Description
Special zipper with TPU film enhanced tape, repellants water. It has better strength and performance. A golden TPU coated on the zipper, which is anti-oxidation (won't change color) and anti-rubbing (won't peel off), makes your dress better in looking.

Specification
Nylon zipper #3, #5, #7, #8

Application
Water proof zipper could be used in outdoor wear, tent, etc. in poor weather condition. SGS's water repellant zipper is not 100% water proof, however, compare to normal waterproof zipper, SGSs product is better in smooth feeling and it stands salty water, high temperature and very low temperature.