Delrin Print Teeth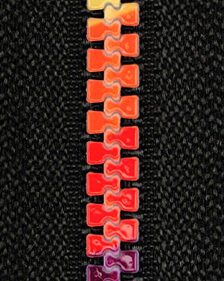 Description
Rainbow teeth zipper is special zipper with colored electro plating teeth or printed on delrin zipper, nylon zipper, better in looking. It can meet the designer's special requirements.

Specification
Delrin Zipper #3 #4 #5 #8 #10

Application
rainbow teeth zipper is multiple used in many fields, rainbow color teeth makes your dress younger and fashioner, as per designers requirement.